A team that reaches the summit of a mountain is considered a success, but great leaders know the journey doesn't end when you reach the top. Healthy teams don't just reach their pinnacle, they stay there.
At Leadercast RVA 2019, attendees were energized by a daylong event led by some of the best minds in organizational health. From clinical researchers to major industry leaders, the Leadercast RVA simulcast will be full of wisdom from experts sharing their knowledge of how to maintain a successful, healthy team.
Here's a look at the nine speakers who shared the Leadercast RVA 2019 platform:
"When people don't want the best for you, they are not the best for you." TWEET

Gayle is a media titan, carving her way through the cutthroat media industry for more than 40 years. She is co-host of CBS This Morning and editor-at-large of the award-winning O, the Oprah Magazine. Gayle previously hosted The Gayle King Show, a live, weekday television interview program on OWN: The Oprah Winfrey Network. Before moving into print and radio, she worked for almost 25 years as a television news anchor.
Gayle has received three Emmys, was given the American Women in Radio & Television Gracie Award for Outstanding Radio Talk Show in 2008, and, in 2010, was granted both the Individual Achievement Award for Host-Entertainment/Information and the New York Women in Communications' Matrix Award. She currently resides in New York City with her daughter, Kirby, and son, Will.
---
"If you could get all the people in an organization rowing in the same direction, you could dominate any industry, in any market, against any competition, at any time." TWEET

Patrick's company, The Table Group, is dedicated to helping organizations improve teamwork, clarity and employee engagement. He is author of 11 best-selling books with more than 5 million copies sold. His capstone book, The Advantage, is the preeminent source on organizational health. After 16 years in print, The Five Dysfunctions of a Team, remains a weekly fixture on national best-seller lists. Each year, Patrick address thousands of organizations, including a mix of Fortune 500 companies, professional sports organizations, the military, nonprofits, schools and churches.
He was named in Fortune as one of the "Ten New Gurus You Should Know," and has been featured in USA TODAY, Bloomberg Businessweek and Harvard Business Review. Patrick lives in the San Francisco Bay Area with his wife and four sons.
---
"How we think not only affects our own spirit, soul, and body but also people around us." TWEET
Caroline ho

lds a master's and a Ph.D. in communication pathology and a bachelor's in logopaedics, specializing in cognitive and metacognitive neuropsychology. Since the early 1980s, Caroline has researched the mind-brain connection, the nature of mental health and the formation of memory.
She currently teaches at academic, medical and neuroscience conferences, churches and to various audiences around the world to explain the power of the mind. Her YouTube videos, podcasts and TV episodes unravel the link between science and spirituality that takes place when one controls thoughts and emotions. Her content also helps people discover how to think and learn while finding their sense of purpose in life.
---
Live RVA Speakers
Daphne Swanson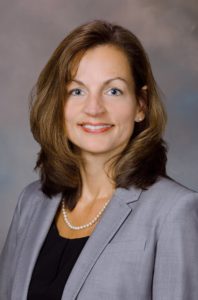 Daphne joined Junior Achievement of Central Virginia (JACV) in March of 2005 and became president and CEO of the organization in 2011.
Prior to joining JACV, Daphne worked at Deloitte where she was an In-charge auditor primarily working with clients in the mortgage and financial industries as well as local government. She also worked in the banking and mortgage industry prior to joining Deloitte.
She is originally from upstate New York, but moved to Norfolk, Virginia where she attended and graduated from Old Dominion University with a Bachelor's degree in Political Science. She received a Post-Baccalaureate Degree in Accounting from Virginia Commonwealth University and shortly after became a Certified Public Accountant.
Daphne currently serves on the board of ChamberRVA, the Virginia Career and Technical Education Advisory Board, and the Henrico Fire Fighter Foundation. She is on the Advisory Board for BB&T of Richmond and is a member of the West Richmond Rotary, serving on its Service Projects Committee and Diversity Committee. She is an alumni of Leadership Metro Richmond, class of 2015.
Jan Bazow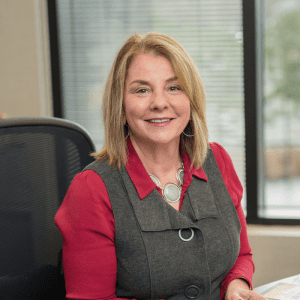 As Fortis Leadership's Founder & CEO, Jan's 31 years of experience spans both corporate and non-profit entities. She has led the process of merging various cultures and has held senior Human Resources and Organizational Development leadership positions in several well-known organizations including A&W Root Beer; Anthem BCBS; and The Mid-Atlantic Entity of the American Heart Association.
Jan has partnered with senior executive teams, helping them make their organizations a great place to work. She has a "heart" for helping emerging leaders develop into effective leaders who can meet the challenges of today's business environment, as well as helping seasoned leaders continue to develop in their leadership journey. Jan has helped many work teams increase productivity through the design and facilitation of team assessment and intervention. She also excels in executive coaching and helping individuals in transition.
Jan is a member of the SHRMS and VANHA. Her hobbies include cooking and conversing with friends and family, inspirational writing, traveling and spending time on home improvement projects. She is a member of Gayton Church. Jan resides in Richmond with her husband, and their daughter.
Aaron Lee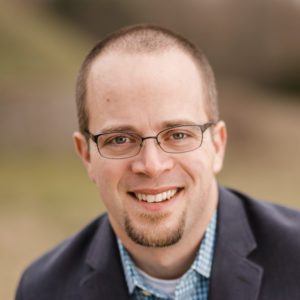 Aaron currently serves as Fortis Leadership's COO and Senior Leadership and Team Development Consultant. He is an experienced nonprofit leader and directed a national volunteer disaster response organization, which reached $1 million in impact under his leadership. He is a gifted communicator, speaking publicly at events and presenting workshops, as well as leading online and print storytelling.
Aaron has a passion for fighting for the highest possible good of leaders in their personal and professional lives and has a strong desire to see organizations reach their vision and do so with efficiency and clarity. He has directed volunteers, staff and teams to raise funds, launch projects and lead events.
Aaron is an ECLC3 certified coach and a 5 Voices facilitator. In his free time, Aaron enjoys spending time with his family, taking on a home improvement project and keeping up with the Spiders, Hokies and Orioles. Aaron and his wife live in Richmond with their two daughters.
Additional Simulcast Speakers
"One thing I believe with all my soul: Don't try to guess somebody's ceiling." TWEET
Marcus is the acclaimed chef beh

ind many restaurants worldwide including Red Rooster Harlem, Red Rooster Shoreditch and Marcus B&P. He was the youngest person to ever receive a three-star review from The New York Times, and has won multiple James Beard Foundation Awards including "Best Chef: New York City." Samuelsson was also crowned champion of television shows Top Chef Masters and Chopped All-Stars, and served as a mentor on ABC's The Taste.
He is the author of multiple books, including The New York Times best-selling memoir Yes, Chef, the young adult version—Make It Messy: My Perfectly Imperfect Life—Marcus Off Duty: The Recipes cookbook, and his latest, The Red Rooster Cookbook: The Story of Food and Hustle in Harlem. Samuelsson's new TV series titled No Passport Required with VOX/Eater and PBS debuted summer of 2018.
---
"Legacy is a story about you that is yet to be written, but for which you hold the pen." TWEET
WhiteSpace at Work is a tr

aining and consulting firm that helps organizations, their leaders and their employees flip the norms of business in order to reclaim their creativity, productivity and engagement. As CEO, Julia helps professionals learn the pivotal difference between activity and productivity. She teaches them a streamlined method for personal process improvement—leading to more creativity and engagement—and helps executives, managers and teams answer the critical question, "What thoughts deserve my full attention today?"
Incredibly intuitive, Julia successfully blends highly customized content with a keen understanding of clients' needs in her programs and consulting work. As a busy corporate speaker and consultant, business owner, wife and mother of three young boys, she practices the WhiteSpace concept she shares with her clients on a daily basis.
---
"Leadership is all about taking people on a journey. The challenge is that most of the time, we are asking people to follow us to places we ourselves have never been." TWEET

A captivating speaker and best-selling author, Andy is considered one of the most influential speakers in America. He is the author of 20-plus books, including Deep & Wide, When Work & Family Collide, Visioneering and Next Generation Leader. Though he is an Atlanta-based pastor of North Point Ministries, nearly 1.8 million of his messages, leadership videos and podcasts are accessed from North Point's website each month.
Stanley's personal passion for engaging with live audiences, made up of both church and organizational leaders, impacts nearly 185,000 people on a weekly basis. Andy and his wife, Sandra, have three grown children and live near Atlanta.
---
"If organizations lack clear purpose or they keep changing it, employees will become confused with their own purpose and, in turn, they'll end up confusing their customers." TWEET

After an illustrious 25 years, Ginger recently retired as Senior Vice President of Culture and Communications at Southwest Airlines. While serving the nation's largest airline, Ginger's team constructed and sustained the organization's legendary culture and communications enterprise. The enduring, world-famous culture landed Southwest on Fortune's "Top 10 Most Admired Companies in the World" list for 22 consecutive years.
Now, Ginger helps other organizations harness the power of culture and brand identity through her company, Unstoppable Cultures. She resides in the Dallas area and, among other advisory roles, serves as a trustee on the boards of Ronald McDonald House Charities and the Arthur Page Society.
---
"It doesn't really matter what our workplace looks like. Respect should be at the core of it." TWEET
Alpha USA runs on

the simple idea of a great meal, a short talk and a meaningful discussion about life and faith over 10 weeks. As executive director, Craig oversees operations in more than 6,000 churches and 450 prisons throughout the country, and helps mobilize more than 50,000 volunteers and 350,000 participants in the U.S.,and more than 1.5 million globally. The key to Alpha is listening. It's a judgment-free space where any point of view is respected, no one gets corrected and people can explore their thoughts together.
Craig has been a leader and pastor in influential churches in Chicago and Denver, one of which was named Outreach Magazine's "Fastest Growing Church in America" in 2014. He lives in the Denver area and is a passionate hack at every mountain sport you can name. He has been married to his wife, Sarah, for 18 years, and has two children and one very spoiled beagle.
---
"Remember, being valued and being rewarded are two different things." TWEET
As vice chairman, managing director and senior advisor at Morgan Stanley, Carla is responsible for increasing client connectivity and penetration to enhance revenue generation across the firm. In her 30-year career, Carla has had extensive experiences in the technology, media, retail, telecommunications, transportation, industrial and health care sectors. In August 2013, she was appointed by President Barack Obama to chair the National Women's Business Council. Carla has been named  to Fortune's list of "The 50 Most Powerful Black Executives in Corporate America," U.S. Banker's "Top 25 Most Powerful Women in Finance," Black Enterprise's "Top 75 Most Powerful Women in Business," and "Top 75 African Americans on Wall Street," Essence's list of "The 50 Women Who are Shaping the World," Ebony's list of the Power 100 and "15 Corporate Women at the Top," and was named "Woman of the Year 2004" by the Harvard Black Men's Forum and in 2011 by the Yale Black Men's Forum.
In her other life, Carla is a singer, and released her third gospel CD Unceasing Praise in 2011. She has performed five sold-out concerts at Carnegie Hall. Carla is also the author of the books, Strategize to Win and of Expect to Win.