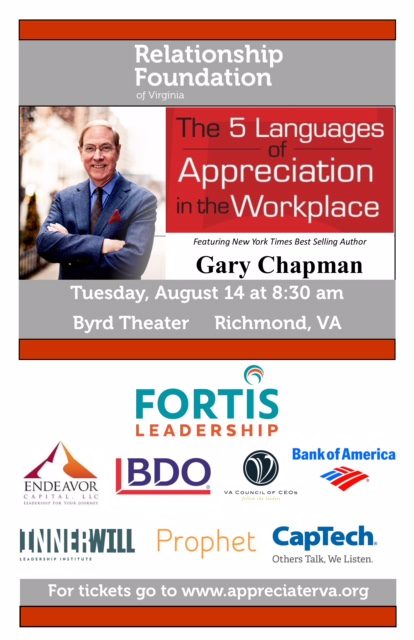 Fortis Leadership is a proud sponsor of the upcoming Relationship Foundation of Virginia event, The 5 Languages of Appreciation in the Workplace Featuring New York Times Best Selling Author Gary Chapman.
At Fortis Leadership, we've long promoted the principles Gary shares in 5 Languages, both in a stand-alone course on the subject and as a critical element of our Evolving Leaders Program.
Register for the event here.